TEDx returns to Rockhampton this year on Saturday 8th July.
The evening will feature talks from 4 local speakers, some of our favourite TED talks online, an opportunity to meet like-minded people, and catered refreshments.
The event is sold out!
Speakers
Dr Louise Byrne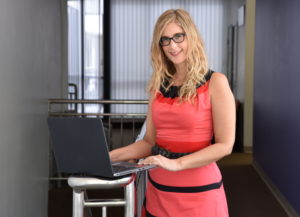 Dr Louise Byrne works from the perspective of her own experience of significant mental health challenges, service use and periods of healing. Louise has utilised her lived experience knowledge in a variety of roles in government, non-government and tertiary settings since 2005, including a role as an expert advisor to the Queensland Mental Health Commission and as Australia's first full-time Lived Experience Mental Health academic at CQUniversity. Louise conducts research focused on the experiences and needs of the lived experience workforce and believes firmly in the role of industry based and focused research in aiming for best practice. Louise was recently awarded a Fulbright Postdoctoral Scholarship to conduct research on lived experience roles at Yale University and will be commencing a Vice Chancellor's Postdoctoral Fellowship with RMIT University in August 2017.
Dr Terry McCosker

Dr Terry McCosker is an internationally acclaimed teacher and has worked in research, extension and property management in both government and private sectors for 50 years. In his research era, Terry published over 40 papers and made several world first discoveries in the 1980's. Terry is also a pioneer in the field of soil carbon and carbon farming, having been committed to research and commercial activity in this area for over ten years. In this capacity, he is Chairman of Carbon Link Limited, an agricultural carbon aggregator. Carbon Link was awarded a Commonwealth Commercialization grant of almost $1m in 2016 and was the most Innovative business in the region in 2016.
Tiana Ruckert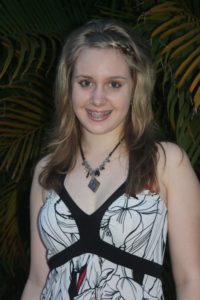 Tiana Ruckert is a 23 year old wife and mother to two beautiful children under the age of 2.  She is a stay at home mum, entrepreneur in her and her husband's home business and works part time as a bookkeeper working from home.  She is a volunteer breastfeeding counsellor with Australian Breastfeeding Association and has been a Beyond Blue public speaker for a number of years.  She was a part of numerous projects with the Foundation of Young Australians for her work with suicide prevention. At the age of 18 Tiana was a founding member of CQ Leos Club and is still an active member.  The club's focus has been community service with a specific focus on suicide prevention and awareness.  Tiana was and is dedicated and passionate about not only seeing a change in her community and the world but being part of that change by helping others however and whenever she can.
Blake Repine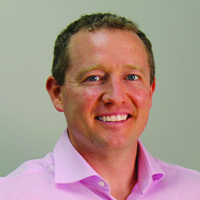 Blake Repine a senior business leader with more than 20 years of experience in providing effective leadership and management within organisations across multiple industries. Blake formulates strategies to drive business improvements for a range of small to large businesses, across multiple industries and regions. He has sound experience in leading strategic reviews, refining business plans and processes, coordinating activities, managing multiple projects and resources, unifying key stakeholders and leading change management functions. Blake has leads businesses to facilitate growth by establishing targeted solutions and strategic plans to improve operational efficiency, effectiveness and overall financial standing. Strategic leadership that impacts operational improvements is at the cornerstone of what he does.